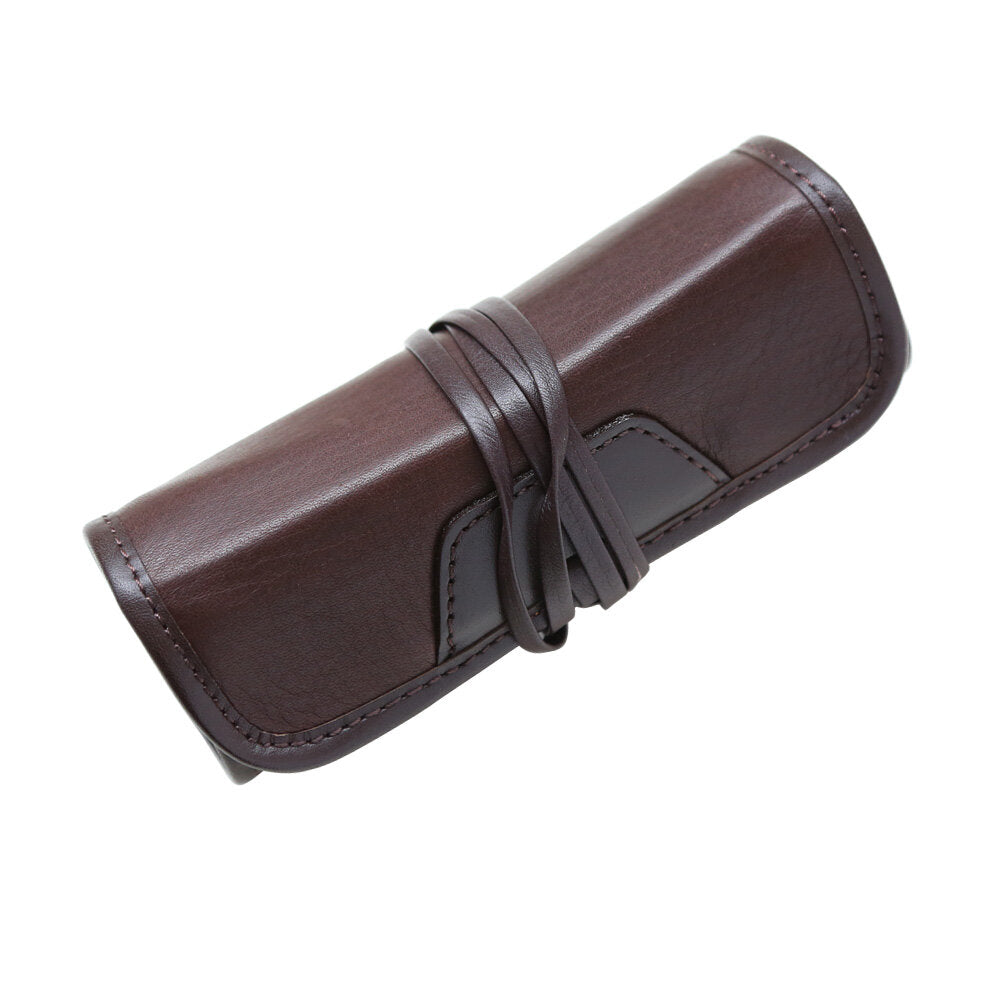 Watch Roll 3 Pockets Himeji Leather
Watch roll for 3 watches + slot for spring bar tool, great for travel or storage.
North American steer hide tanned in Himeji, Hyogo, Japan is used throughout.
Whole-grain leather is fine and supple.
Each pocket is approx. 95mm x 165mm to accommodate even large cased watches.
The pocket on each side will take in the entire watch, with the elastic strap laid out in the center, it helps to prevent accidental falls of your precious timepieces.
Dimensions:
Flat: approx. 388mm x 178mm
Made in Japan
*watches not included