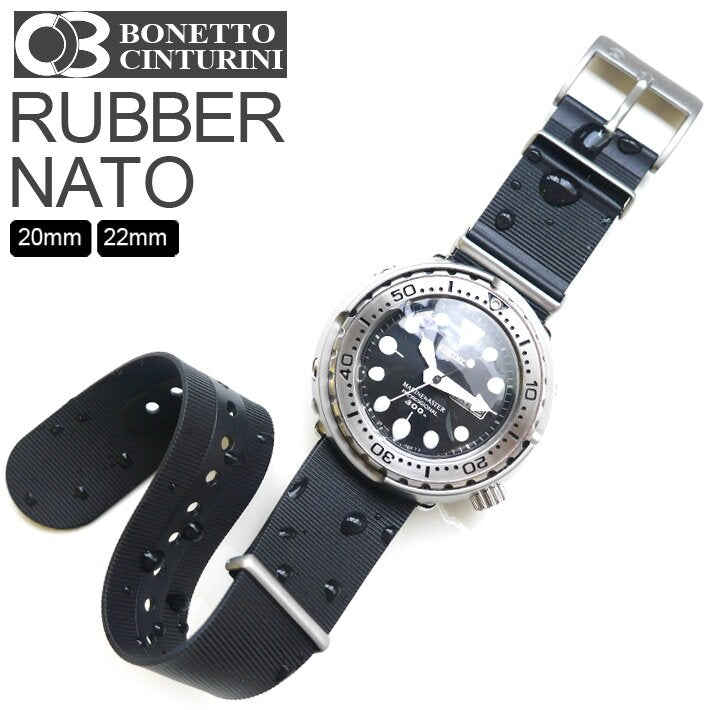 Bonneto Cinturini Rubber NATO Strap Model 328
NATO Strap in supple rubber, very comfortable to wear.
Genuine Rubber does not contain any silicon.
If you want the best quality strap, you will need Rubber as it is more resistant to various elements and more durable.
It will last you years without becoming brittle or forming cracks, unlike silicon.
High resistance to sweat, ozone, water, and salt.
Made by a Rubber Strap manufacturer in Italy that supplies many well-known Swiss Watch Manufacturers.
MATERIAL - NBR 217 Vulcanized Rubber - anti-allergic and non-toxic.
BUCKLE - Stainless Steel
THICKNESS - approx. 1.4 mm
NO Silicon is used in this one. All Rubber for higher durability, stability, and resistance for chemicals and various environments.
Made in Italy